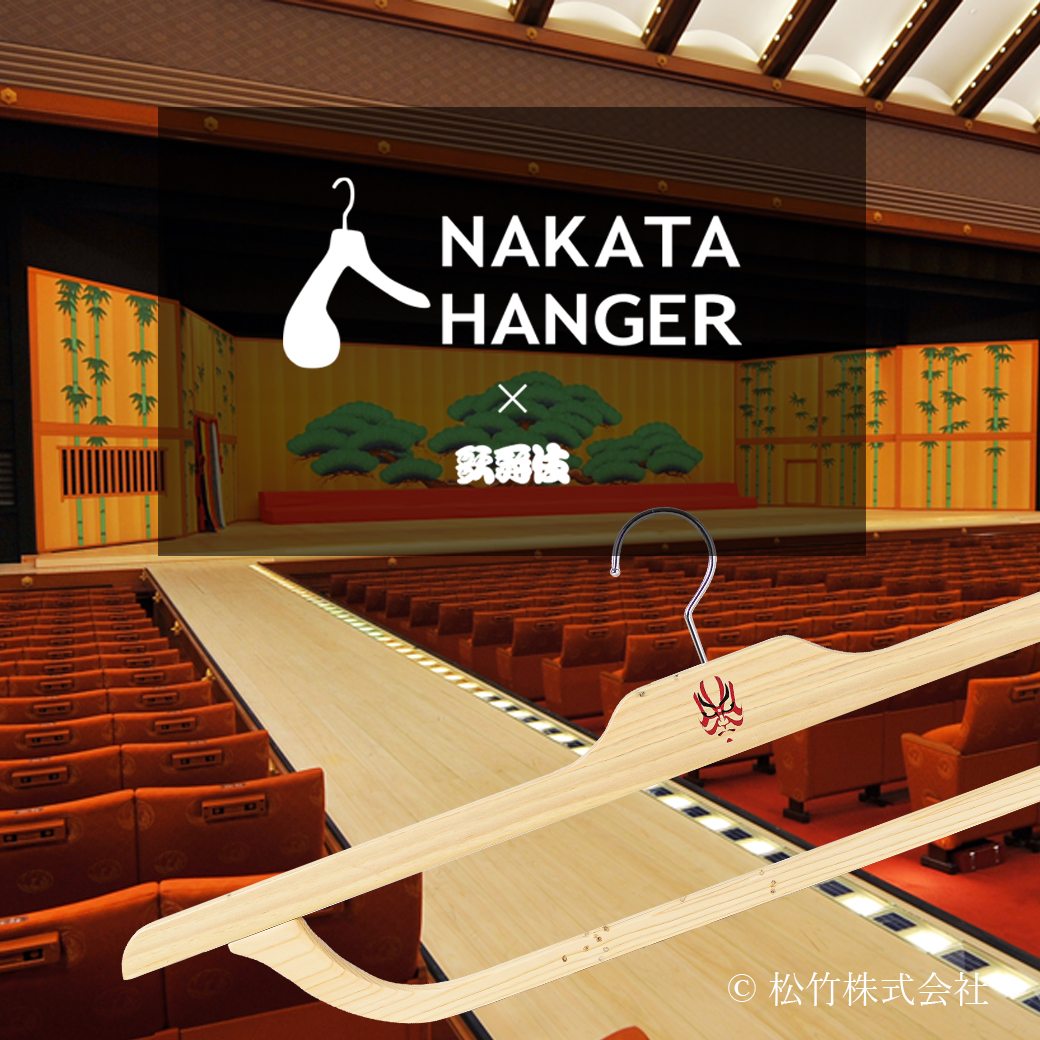 We produced a collaboration hanger with Kabuki.
Kabuki is one of a Japanese traditional performance, and UNESCO intangible cultural heritages.
At Kabukiza theatre - a main theatre of Kabuki and a famous place in Tokyo - lots of performance has been played by
Kabuki actors.
Kabukiza theatre replaced the cypress(Hinoki) stage in April 2020.
They said, "we want someone to make use of cypress wood that has finished its role as a stage."
We agreed with their heart, and produced hangers made from cypress stage boards.
We could make one and only hangers with thousands of memories of Kabuki performances.