We've started outlet sale! (By Apr 23rd 23:59JST)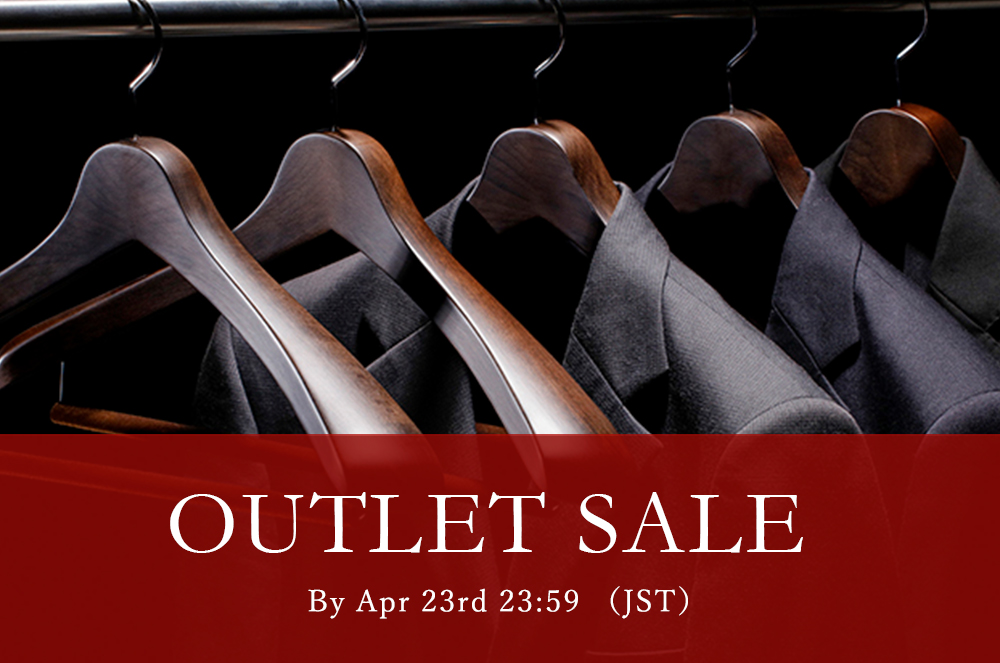 Now we are having an outlet sale in NAKATA HANGER online shop for international customers.
Please don't miss this chance for your cherished clothes.
Sale period: by April 23rd 23:59JST
【Before ordering, please be sure to read the following attentions.】
■We do not accept returns or exchanges after the shipping.
■We do not accept gift wrapping.
■This product is available only online store. We cannot take the order or preorder at our office, showroom, or any other shops.
■Please kindly understand that this is an outlet hanger with some dents, uneven coloring, or scratches which do not affect the use.
■Limited quantities are available.
■If you purchase both regular and outlet products at the same order, we will attach a sticker to the outlet products for distinction.